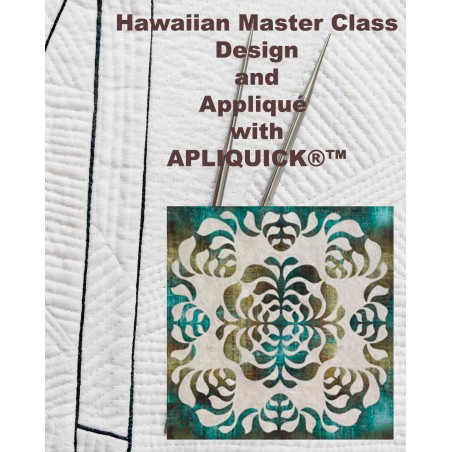  
Hawaiian Master Class Design and Appliqué with APLIQUICK®™
Hawaiian Master Class with APLIQUICK®™.
In this on-line course we will learn all the tricks to design a Hawaiian. Each quilter will make his own design and will work all the margins of his Hawaiian with the APLIQUICK®™ technique.
In this course we will achieve surprising and, at the same time, original designs.
Our classes are always at your disposal. You will be able to watch it as many times as you wish, anywhere and at any time in your plot in our Academy. You will always be part of our school.
Let's go for your Hawaiian Quilters!!!!
You will receive an email within 
24-48

 hours with the access details to the course in our Apliquick Academy!