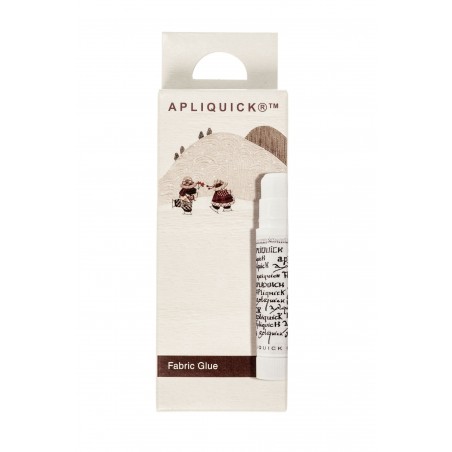  
APLIQUICK ®™ FABRIC GLUE (2 UNITS)
Solvent-free, water-soluble temporary glue.
Apliquick fabric glue is characterized by its slow drying time, which allows us to apply it on larger sections without fear that it will dry quickly. This feature is also a great advantage when it comes to rectifying the silhouette of our appliques before the glue dries and, thus, leaving them perfect.
Its more fluid texture penetrates the fabric better, moistening it and giving it a perfectly moldable texture.
Once dry, whether we sew by hand or by machine, the needle passes easily through the fabric, without the glue leaving any residue on it.