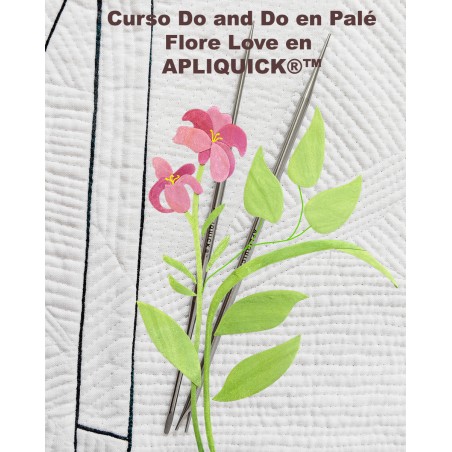  
Curso Do and Do en Palé Flor Love en APLIQUICK®™
( Language: Spanish)
Course taught by Rosa Rojas, the creator of the innovative application technique APLIQUICK®™.
In this course we will make the FLOR LOVE, a delicate and simple flower.
Learn how to work each flower in a simple and organized way, enjoying your projects!
Do you think silk is too difficult to work with and that's why you don't include it in your appliqués? Not with Apliquick! And you will be able to see for yourself in this course!
We will teach you all the tricks to make your appliqués easy, fast and perfect!
You will receive an email within 24-48 hours with the access data to the course in our Apliquick Academy!