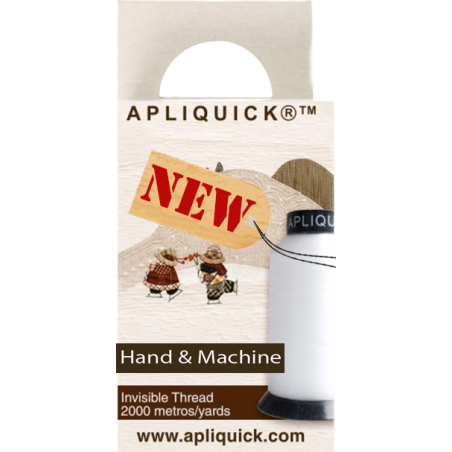  
NEW ! Invisible thread APLIQUICK ®™ ( hand & machine)
New!
Invisible thread for hand and machine application with hidden stitch, 100% nylon, single strand, monofilament.
It has the right elasticity to avoid too much tension when sewing, wrinkling the fabric, and to prevent it from tearing easily. 
If applied by machine, it is used both in the bobbin and in the bobbin.
It is also ideal for machine quilting.
Format : 2000 meters
***

This video is subtitled
You must go to the bottom of the video and look for the CC symbol and choose your language.